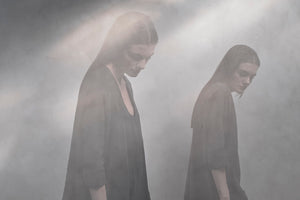 NICOLA SCREEN
With an artisan passion for process, each capsule collection is designed & made in-house in limited quantities embracing the traditional, sustainable and ethical process of an atelier.
SLOW FASHION, MADE IN NZ
NICOLA SCREEN
NICOLA SCREEN is designed and made in New Zealand in limited quantities. We also stock a meticulously curated selection of women's and men's clothing & curios of undefinable yet consistent aesthetic.
NICOLA SCREEN fabrics are pre-shrunk and are durable, soft, and, where possible, organic.
Hand or machine wash your NICOLA SCREEN garments in cold water. No dry cleaning recommended.